Bicycle CAMPING TRAILER next Summer?

If you want to hit the road next summer in high two wheel style, do consider the Pedal RV Bicycle Camping Trailer. Although we have not had a chance to try it out or for that matter contact the builders, it is enough thought provocative that we wanted to share it with you before we waited too long:

PEDALRV™ BICYCLE CAMPING TRAILER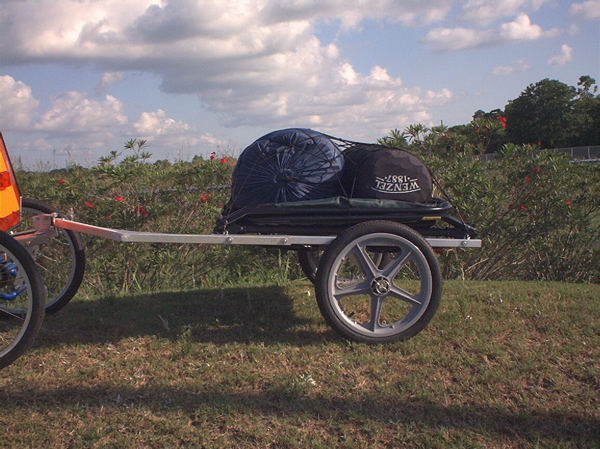 Rolling in at around 35 pounds and with a carrying capacity of 50+ pounds in cargo, the PedalRV is a real asset on a long tour.  Being totally self contained; there are no stakes to pound, poles to mess with, or guy lines to trip over in the dark, and no concern about uneven or rocky ground.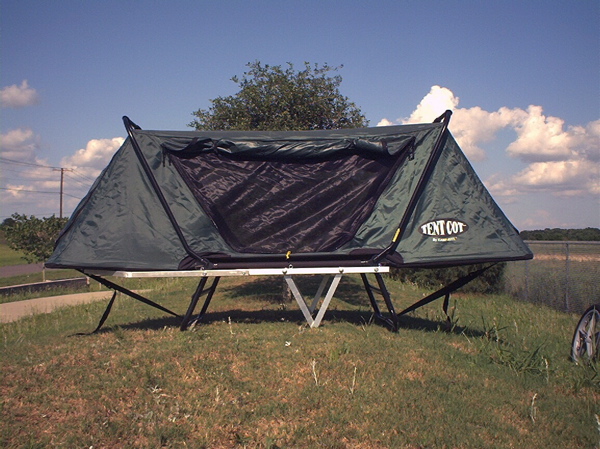 Just open it up and climb in.  It can be closed up tight for those cold or rainy nights or opened up with screens all around for the warmer ones.  In my opinion the only way to sleep better would be in a motel but I'd rather see the stars.  That is what PEDALRV™ is all about: Making cycle touring comfortable.  Pulled behind a recumbent the whole picture is complete.  Comfort on the ride and a great night's sleep.  Tow your own motel room behind your cycle of choice.
The cost for the package is $500 plus $35 shipping. See it HERE
Posted by mkreig at February 11, 2007 09:25 PM